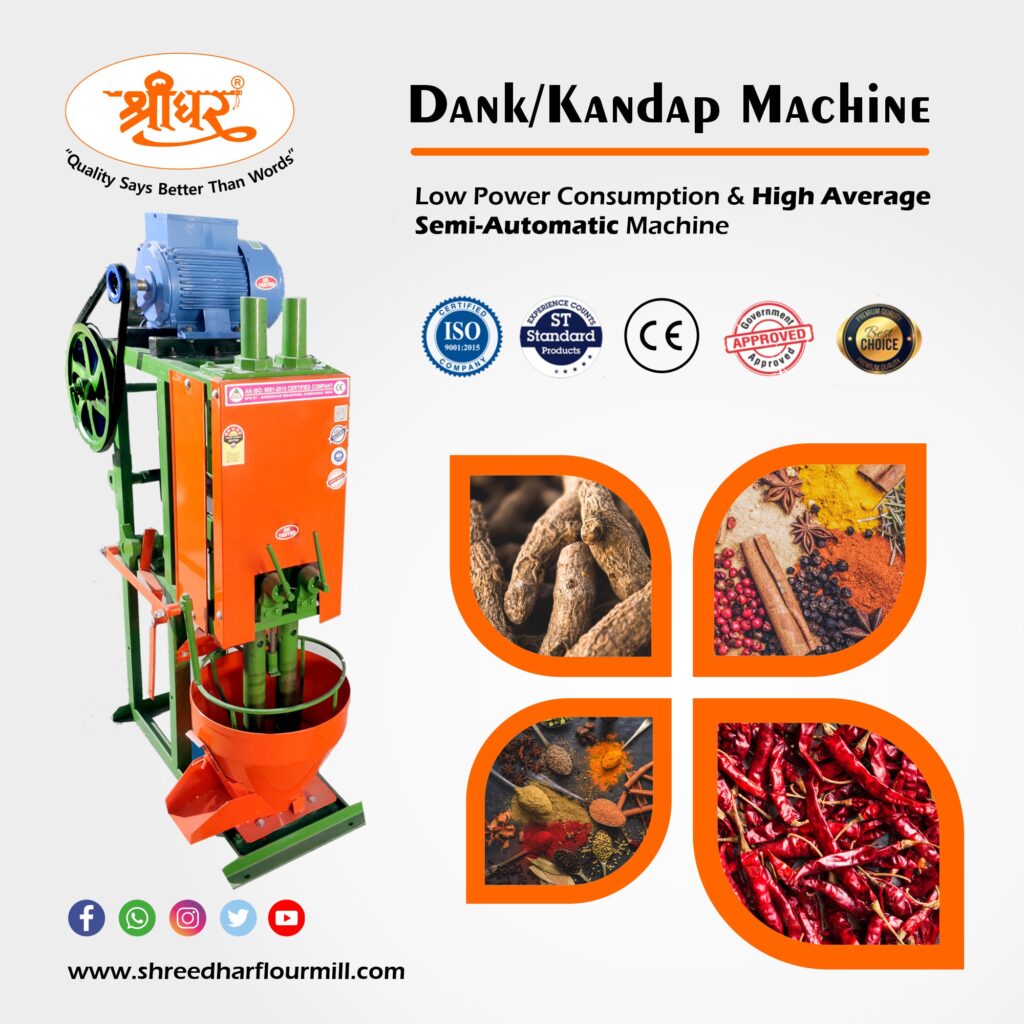 Shreedhar AUTOMATIC CHILLY & SPICES GRINDING MACHINE(Kandap – Dank Machine)
Shreedhar specializes in the Manufacture of High-Quality Masala Machinery
Our company has the inclination to have sound business ties and will very much appreciate to receiving your valued inquiries. We are committed to render you better services with prompt attention at all the times.
Being one of the prominent organizations, we are involved in offering a wide range of Chili Pounding Machine. These are available in various models, technical specifications, range and designs as per the precise demands and requirements of clients.
We have been capable to offer the broad range of Machinery is designed using by making use of high proven wires, motors, etc, coupling with the modern technology.
Features (Chilly & Spices Automatically)
It is recommended to ensure oiling of oil cups, bearings, striking bars, filter clamps, vertical & horizontal wheels after every four hours' working.