Welcome to SHREEDHAR INDUSTRIES
SHREEDHAR was established by SHREEDHAR INDUSTRIES in 2000 with an aim to serve the High-Quality Domestic Flourmill, Commercial Flourmill, Masala Machinery, Pulverizer Machine, Commercial Dubbal Stage Pulverizer Machine, Single Stage Pulverizer, Rice mill, Kandap Machine, Dal & Rava(Suji) Mill, Flour Mixing Machine ,Gravy Machine and Grain Machinery. one of the leading manufacturer of Machinery.
We are committed to render you better services with prompt attention at all the times.
Prime Quality of supply is not an event of chance, It is a constant effort of hard work. Prime quality products which are companies motto and total conformance to a high standard of quality industrial products in full range. Our company has the inclination to have sound business ties and will very much appreciate receiving your valued inquiries. We are committed to render you better services with prompt attention at all the times.
We are one of the leading Manufacturers of a wide range of all types of Machinery. which have manufacturing facilities at Ahmedabad,(Gujarat-India) and their products are well established in the market. has deliberately located our company as one of the foremost manufacturers of all types of Machinery.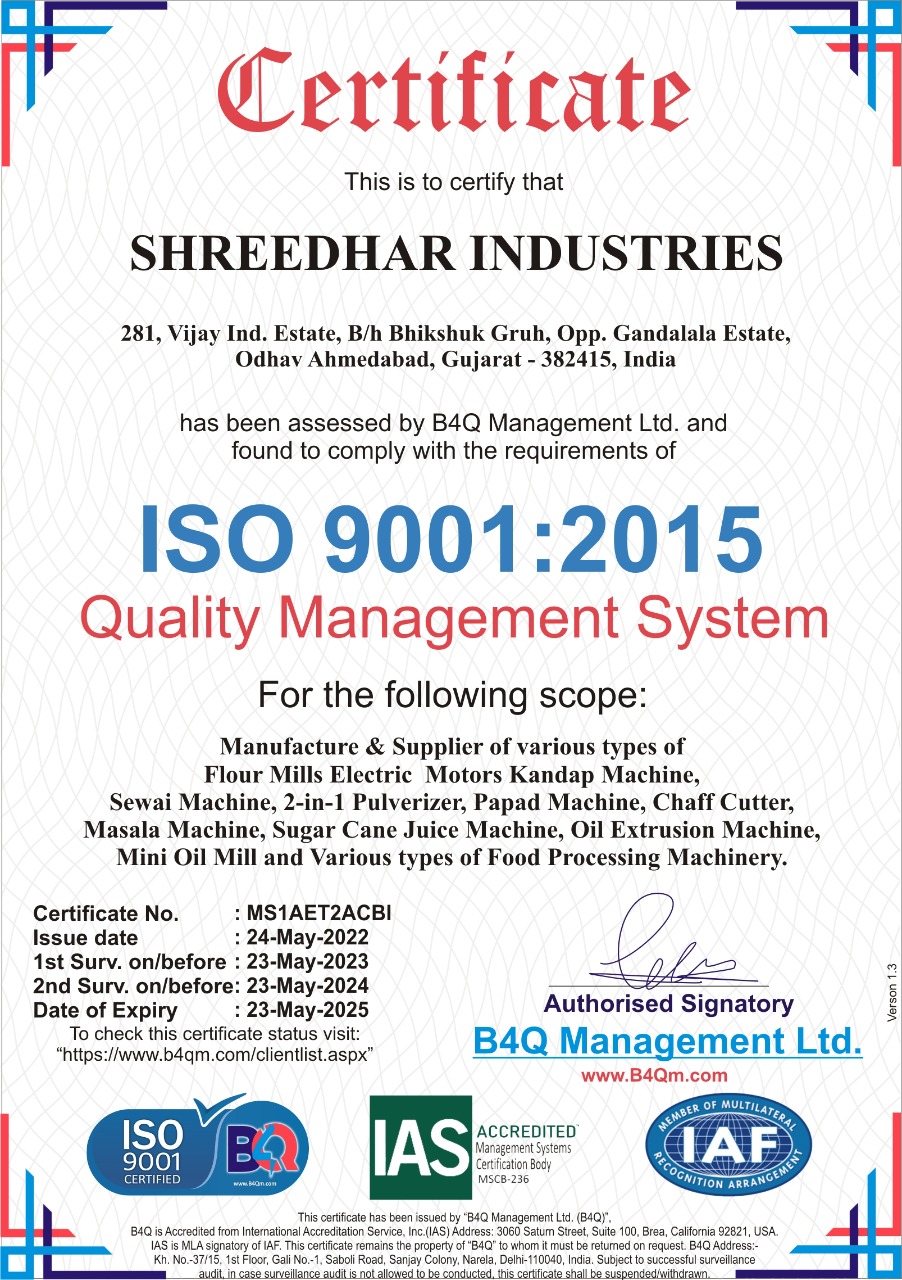 Quality is key to our success in Machinery industries. Flourmill, Masala Machinery And Grain Machinery, Pulveriser, are made to fulfill with stringent quality standards and the company's products are recognized for their high-quality standard. The raw material is a significant component of the quality of the Machinery.
SHREEDHAR ensures that the raw material is purchased from the leading suppliers. The quality control process is done according to the standards in order to make sure that the products are uniform and of the highest quality.
Our Valuable customers List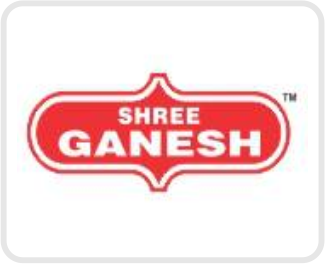 Our Valuable customers List
Our Valuable customers List
Our Valuable customers List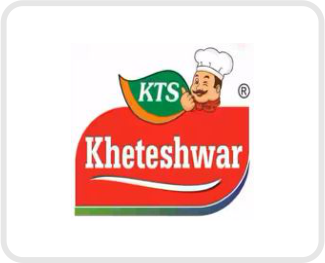 WELCOME AND THANK YOU FOR VISITING THE SHREEDHAR WEBSITE
I am UDAY GAJERA President and Chief Executive Officer.
The Shreedhar Industries model is our platform for success. I have always believed that when it comes to defining and communicating a corporation's vision and goals, conciseness is a virtue.
I am continually impressed by the resourcefulness and entrepreneurial quality displayed by our people and the exceptional value they bring to the company. This allows us to deliver added product value and outstanding customer service to clients who can count on us to carry out our promises. Our staff and executive team regularly assessing and reviewing our clients' needs, the programs we offer, and the effectiveness of the services we provide.
I am Chetan Limbani General Manager Of Shreedhar Industries.
We care about our team members' health and well-being by providing a safe work environment and encouraging a healthy lifestyle. Above all, we aim to be fair and honest with team members and to provide them with meaningful, challenging work. We believe no one has a monopoly on good ideas, and, in order to grow professionally, we will work with anyone who has constructive proposals for improved performance.
Plot No. 42 Star Gold Industrial Park,
Opp, Gharda Ghar. Nr, Kothiya Bus Stand,
Ahmedabad Indore Highway, Kuha
Ahmedabad Gujarat -382433 India.
Mobile No: +91 9429639773
Office No: +91 9624242578